Helping Home Buyers Through Communication
Encompass Home Inspection Service, LLC is owned and operated by Certified Professional Inspector (CPI) Scott Eck. After a long career working in construction and construction inspection, Scott decided 8 years ago to put his skills to use helping people as a home inspector. He enjoys being an important and helpful part of people's home buying experience.
Dedicated to the idea of helping people through clear communication, Scott operates his business in a way that allows his clients to voice concerns and questions. He believes a strong trust in his services is the success of Encompass Home Inspection Service. Clients feel part of the process and contact him as a resource, even months after the inspection has taken place.
Member of the International Association of Certified Home Inspectors (InterNACHI)
InterNACHI Certified
Certified Professional Inspector (CPI)
New Jersey Radon Testing Certification
"Scott was very professional and knowledgeable. He helped us uncover several deficiencies in the home we were buying which helped us make an informed decision on our home purchase. Scott also was very helpful in answering all of our follow up questions well after the home inspection was complete. I would definitely recommend his services to anyone who is in need of a home inspection."
– John Fernandez
Over 30 Years of Experience in Construction and Construction Inspections
Scott worked in the construction and engineering industry for over 30 years before shifting his focus to home inspection. Throughout his time in this industry, Scott performed many large-scale inspections that prepared him for a career as a detail-oriented home inspector. He inspected highways, bridges, railroads, and airports. This experience taught him the importance of an honest and thorough inspection; Scott keeps his clients' safety throughout the process as well as the rewards or consequences of their investments in mind as he works with them.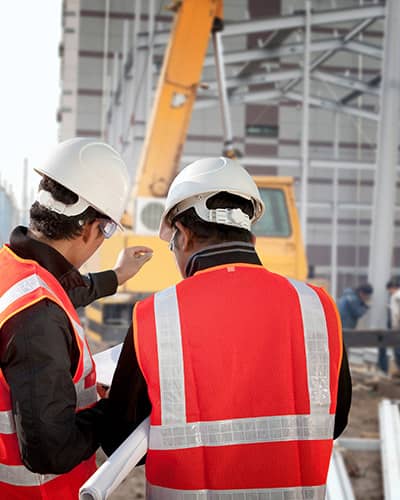 Call Scott Eck today to schedule your comprehensive home inspection in New Jersey.
Contact us to learn more about our discounts for first-time home buyers, active military, and veterans.